Thanks to our experienced employees, at Toitures Trois Étoiles, we remove snow and ice from each roof meticulously, taking care not to damage it. In addition, we make sure at all times to protect the physical integrity of passers-by by establishing a perimeter on the ground.
Whether it's a historic building or a large building requiring minor or large-scale repairs, Toitures Trois Étoiles has the expertise and qualifications to permanently, waterproof and target repair the imperfections that your roof has developed either through normal wear and tear or not.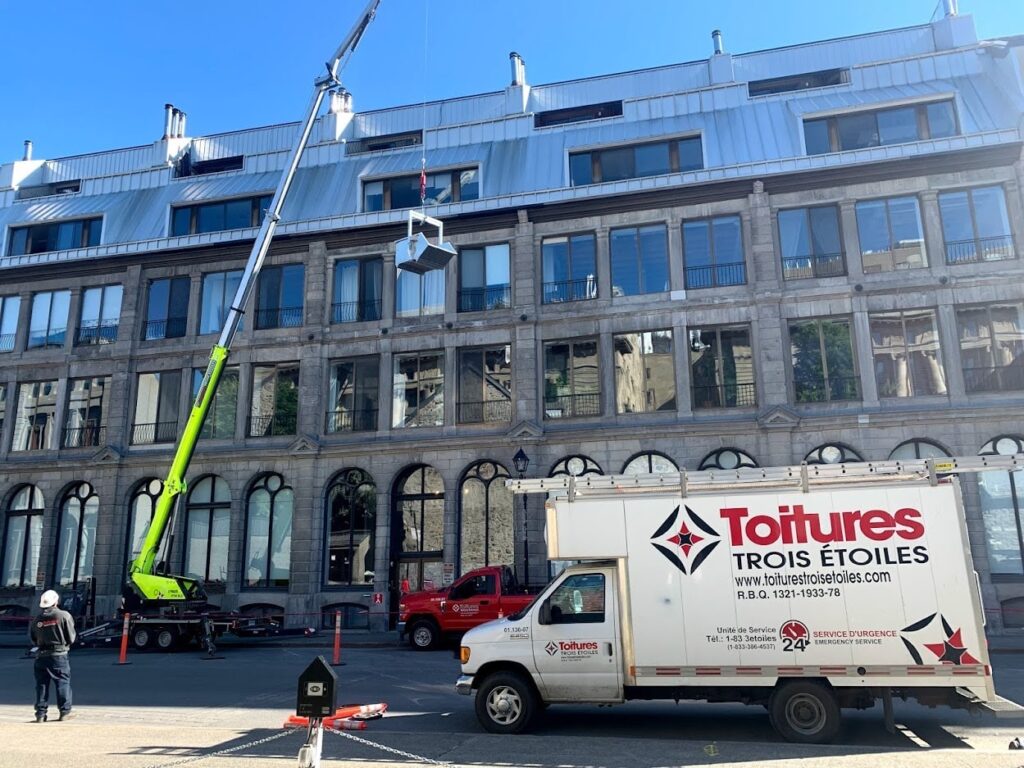 In the heart of downtown Montreal, the repair of the roof of the Gare Viger was a project lasting almost a year which included its share of major technical challenges. To do so, it was necessary to resort to the greatest roofing experts such as the experienced roofers and tinsmiths of Toitures Trois Étoiles.